Remote Working is Here to Stay
Garden pods offer endless possibilities and can easily turn underutilised garden space into your very own home cinema, gym, or even office. Since the onset of the Coronavirus Pandemic or Covid-19 as it is widely known, there has been a dramatic global shift in how we spend our working days. With many of us have seen our offices and workspaces close at very short notice last Spring, a vast majority of the workforce now work remotely from their own homes. This is not a phenomenon unique to Ireland however, with workforces the world over swapping their high-rise office for their spare room at home. 
There are numerous benefits that come along with this shift, and as well as this, the Government in Ireland has recently passed a law giving employees the right to request to work from home. This signifies the reality that working from home is here to stay. No more commutes, less impulse buying overpriced sandwiches at lunchtime, extra time in bed, the list goes on and on. Despite this, there are also a few challenges we have all been faced with while making the shift to working from home effectively. Firstly, we need somewhere quiet where we are pretty sure we won't be disturbed. Unfortunately, for many of us, this is not as easy as it may appear, especially if you have young kids!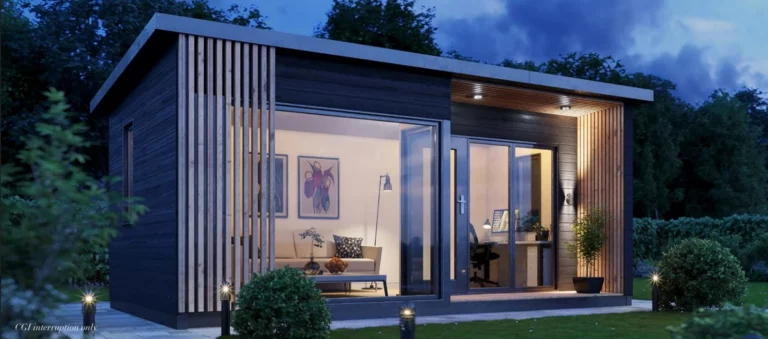 Should I invest in a home office?
While many people have enjoyed the transition to remote working, in order to help us to remain productive at work, it is vital that our workspace is perfectly suited to our own needs, personality, and working requirements. This is where we come in. 
Here at Berko Pod Systems, the garden rooms for sale on our site provide not only a space perfectly suited to remote working but also provides the opportunity to maintain the separation between your work life and home life. As well as this, our garden pods provide a peaceful, secluded setting that allows us to fully dedicate ourselves to our work, completely free of outside distractions. Having your very own home office pod allows you to create your perfect working environment, guaranteeing you peace and quiet, as well as the chance to create the perfect work-from-home setup. 
Home offices are also an open book from a design standpoint and offer you a blank canvas when it comes to your own personal office layout. The beauty of this is that once the working day finishes, your pod becomes a place to private place to relax or entertain guests. 
There has never been a time more suited to investing in a home office. Our range of bespoke garden pods is perfectly suited to your specific work-from-home needs. To browse our range, simply click the link below, or to get in touch with a member of staff.